The Elder Futhark runes on modern devices
Times change and so do rituals.
Nevertheless, there is no reason not to get to grips with runic writing on modern devices.
A start can be made if one can write the runic alphabet, which can be the older or also the younger Futhark, with a keyboard
What are the runes and how can I write them on a keyboard?
Originally, 81 characters were adopted for Unicode 3.0, including 75 letters, three punctuation marks and three runic characters.
The names of the runic characters are somewhat clumsy, a deliberate compromise between the requirements of scientists and laymen. They are simplified (ASCII) representations of the three names of a "unified" rune in the tradition of the Elder Futhark, the Anglo-Saxon and the Younger Futhark. The order follows the basic Futhark sequence, but variants are added (not unified) after the standard form of each letter in the Elder Futhark.
This allows you to use the power runes on modern devices at any time.
Below you can see the Elder Futhark alphabet written in Unicode.
If you need a complete overview of the Elder Futhark and the Younger Futhark, please follow the link here.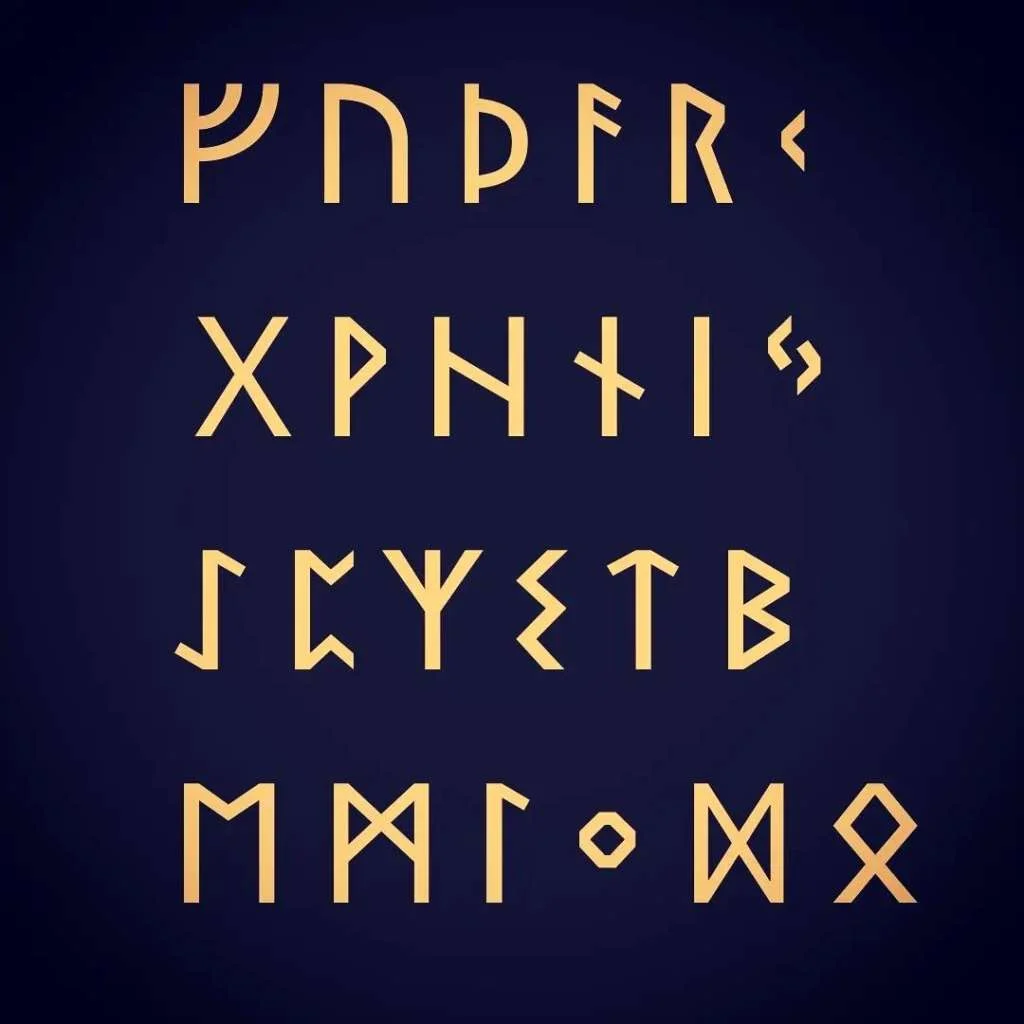 | Unicode Rune | Name of Rune |
| --- | --- |
| ᚠ | Fehu |
| ᚢ | Uruz |
| ᚦ | Thurisaz |
| ᚨ | Ansuz |
| ᚱ | Raidho |
| ᚲ | Kenaz |
| ᚷ | Gebo |
| ᚹ | Wunjo |
| ᚺ | Hagalaz |
| ᚾ | Naudhiz |
| ᛁ | Isa |
| ᛃ | Jera |
| ᛇ | Eihwaz |
| ᛈ | Perthro |
| ᛉ | Elhaz |
| ᛊ | Sowilo |
| ᛏ | Tiwaz |
| ᛒ | Berkano |
| ᛖ | Ehwaz |
| ᛗ | Mannaz |
| ᛚ | Laguz |
| ᛜ | Ingwaz |
| ᛞ | Dagaz |
| ᛟ | Othala |